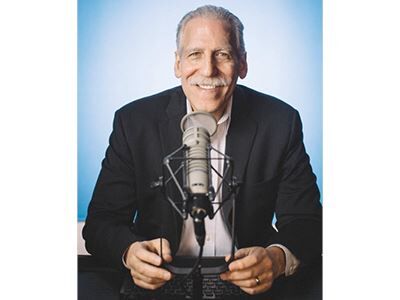 Join your host, activist, author, international speaker, and biblical scholar, Dr. Michael Brown, as he tackles the controversies, engages the culture, and challenges the status quo. The Line of Fire with Dr. Michael Brown infuses you every day with faith, and truth, and courage, so you can stand strong in the Lord.
---
Michael L. Brown is the founder and president of AskDrBrown Ministries and of FIRE School of Ministry, and host of the daily, nationally, syndicated talk radio show, The Line of Fire. He became a believer in Jesus in 1971 as a sixteen year-old, heroin-shooting, LSD-using, Jewish, rock drummer. Since then, he has preached throughout America and around the world, bringing a message of repentance, revival, reformation, and cultural revolution.
He holds a Ph.D. in Near Eastern Languages and Literatures from New York University. Dr. Brown is a national and international speaker on themes of spiritual renewal and cultural reformation, and he has debated Jewish rabbis, agnostic professors, and gay activists on radio, TV, and college campuses. He is widely considered to be the world's foremost Messianic Jewish apologist. He and his wife Nancy, who is also a Jewish believer in Jesus, have been married since 1976. They have two daughters and four grandchildren.