Call the show at (602) 242-1885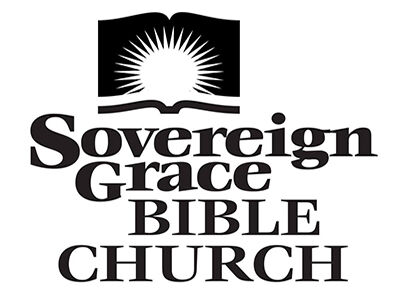 Sovereign Grace Bible Church is an independent church not affiliated with any denominational institution. We are believers from a variety of church backgrounds. We enjoy and benefit from fellowship and joint endeavors with like-minded churches. SGBC emphasizes the Bible as God's present speech (word) to humankind. It reveals all we need to know about Him and what He expects of us as His creation. Although the Bible was written centuries ago, we believe that its teachings bear directly on the ethical, social, and material issues of our day and lives. We believe the highest purpose of the church is to glorify God. To this end we emphasize worship in our services; the singing, prayer, preaching and communion are all structured to promote a God-centered atmosphere. The church is to reflect the compassion and concern Jesus Christ had for society in His day and continues to have in ours. So we provide a recurring series of Bible studies on the biblical gospel dealing with such matters as:
Who is God?
Who is Christ and why did He come?
How does God's Law apply today?
We provide counseling which promotes the application of the great truths of the Bible to one's daily life.
We hold to the historic reformed view of theology, i.e., those teachings that God restored to His church by using such men as Martin Luther and John Calvin. Reformed theology is reflected in creeds such as the Westminster Confession of Faith and the London Baptist Confession of Faith of 1689. There are two statements of faith available upon request. One is a brief two-page summary of our understanding of what the Bible teaches on key subjects. The official statement of faith adopted by SGBC is the Baptist Confession of Faith of 1689, with minor modifications. This 70-page document and an insert identifying the minor modifications is available upon request.
---
Dan was born in 1954 in Stockton, California and raised in a rural farm setting. He graduated from California Polytechnic State University, San Luis Obispo in 1976 with BS in Electrical Engineering. He was converted to Christ in his early twenties. He worked in the fields of electrical and software engineering for 24 years. He pastored Emmanuel Bible Church in Tempe/Mesa from 1987 to 1997. In August of 1998 he became the interim pastor of Sovereign Grace Bible Church, Phoenix, and in May of 2000 he accepted a call to be SGBC's permanent pastor. He has been married to his wife, Carole, since 1977. He also enjoys the outdoors, books on physics, and losing to his wife when they play Scrabble.