Focus on the Family Weekend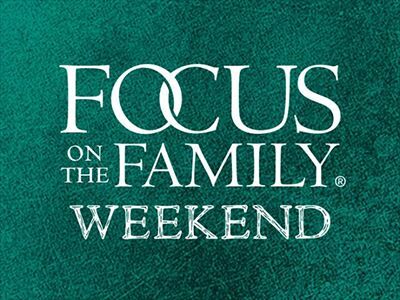 Focus on the Family presents Focus Weekend — the magazine show packed full of fun tips and great advice for families caught in the fast lane of life.
Show Links:
---
About John Fuller
Co-Host, Focus on the Family Daily Broadcast
John Fuller is vice president of the Audio team, which creates and produces award-winning audio programs and features. Millions listen on more than 1,000 AM/FM radio affiliates in the U.S., thousands of stations worldwide, and increasingly through digital media.
Fuller is the co-host of the popular "Daily Broadcast" with Focus President Jim Daly, which has a domestic audience of over 6 million weekly listeners. He also hosts "Focus on the Family Minute" and the podcasts "Focus on Marriage" and "Focus on Parenting."
Connecting though authentic stories and humor, Fuller has spoken in the U.S. and internationally about parenting, marriage, adoption, faith, creativity, workplace relationships and more. He has written for dozens of magazines and wrote the book, First-Time Dad: The Stuff You Really Need to Know." He contributed to The Washington Post and Newsweek with an article about parenting his son, who has autism.
Fuller has a Master of Arts from the University of Northern Colorado and a Bachelor of Arts from the University of Texas at Tyler; he also studied at Dallas Theological Seminary.
Fuller joined Focus on the Family in 1991, stepping into his current role in 2001. He has served on the board of the National Religious Broadcasters for more than 15 years.
Married since 1984, Fuller and his wife, Dena, have six children, all of whom remain in the Colorado Springs area. They are active in their church and enjoy the outdoors.
About Jim Daly
Jim Daly is president of Focus on the Family and host of its daily radio broadcast, heard by more than 6.6 million listeners a week on more than 1,000 radio stations across the U.S. The show has been honored as Program of the Year by the National Religious Broadcasters (NRB). In March 2019, he celebrated his 30th anniversary with the ministry.
Daly was named president of Focus on the Family in 2005. Under his leadership, the organization has taken on a major role nationally in encouraging and helping facilitate foster-care adoptions, earning recognition from the White House and Congress for its efforts.
Daly started his career at Focus in 1989 as an assistant to the president, fostering relationships with the ministry's supporters. He was appointed international field director for Asia, Africa and Australia in 1992, and in 1997 was promoted to vice president of the International Division. In 2004, Daly was appointed chief operating officer, the role he held until he was handpicked by Focus on the Family founder Dr. James Dobson to be the group's president.
Daly graduated from California State University, San Bernardino, in 1984 with a B.S. in Business Administration. During his senior year, he attended Waseda University in Tokyo, and after graduating worked for a Fortune 500 company. In 1997, he completed his MBA in International Business at Regis University in Denver. In 2009, he received an honorary Doctor of Letters degree from Colorado Christian University in Denver.
Daly has received the 2008 World Children's Center Humanitarian Award, the 2009 Children's Hunger Fund Children's Champion Award, and the 2010 HomeWord Family Ministry Award. He has appeared on such television programs as "Fox & Friends," "America Live with Megyn Kelly," "ABC World News Tonight" and PBS' "Religion & Ethics"; and been featured in Time, The Wall Street Journal, The New York Times, The Washington Post, USA Today and Newsweek, which named him one of the Top 10 next-generation evangelical leaders of influence. He was also the subject of a July 2011 cover story in Christianity Today.
Daly is an author whose latest book, "When Parenting Isn't Perfect,", encourages parents to realize that they, like their children, aren't perfect and don't need to be – they're called to do their best in Christ, knowing that God works through all the messy family situations that are a normal part of this life. Other books Daly has written include "ReFOCUS: Living a Life That Reflects God's Heart" which explores how to engage the culture for Christ in a compassionate and winsome way and "Marriage Done Right: One Man, One Woman," in which Daly examines God's purposes for marriage, including the unique benefits that a mom and a dad bring to the partnership of raising children.
Daly has been married to his wife, Jean, since 1986. They have two sons and reside in Colorado Springs, Colorado.