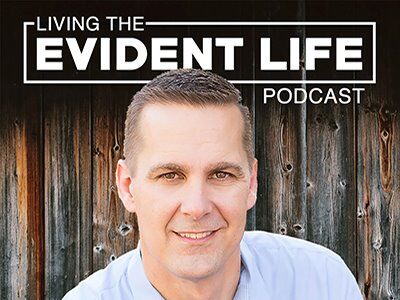 Pastor Eric Jones of Evident Life Church presents God's Word through a Spirit-filled lens with passionate pursuit and practical application.
Show Links:
---
Eric Jones is passionate about loving God and loving people. He believes that Christ in us should be evident to the world. Before founding Evident Life Church, Eric spent several years as a teaching pastor, small groups pastor, men's ministry pastor, and worship team member at a large multi-campus church in the Phoenix metropolitan area.

Eric attended Baylor University and received his BBA. It was here where he met his incredible wife – Velvet. After receiving his Masters Degree from University of Texas in Arlington, he moved to Velvet's home state of Arizona. Eric enjoyed a rewarding career in information technology and also real estate. However, after God grabbed hold of him in a big way, resulting in breakthrough, a passion for his truth, and a desire to see him glorified in all things, Eric answered the call of full-time ministry.