Jonathan Sanborn and Lisa Jernigan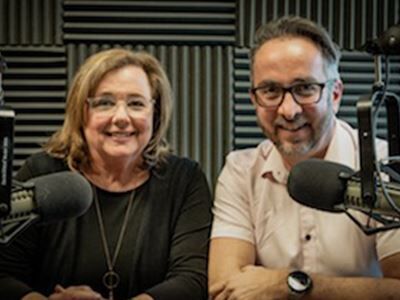 Counter Culture – We want to meet and engage the innovators, the doers, and the rebels who are stepping into the breeches of our day. Who are those who are making our world a more loving and compassionate place? Who are the those who are building peace and connections in a horribly divided land? And who are those who are lifting up culture with Kingdom values to promote human flourishing? Let's have some fun and challenging conversations to help us to think, grow and walk courageously down the narrow road.
---
Jonathan Sanborn, an entrepreneur, pastor, missionary, government liaison, comic book writer and television producer. Of the many hats Jonathan has worn, they have all served to help build connections, elevate culture and foster compassion. He currently serves as Area Director for the Southwest U.S for CarePortal, a non-profit that connects churches to the needs of children and families in crisis. For more than a decade, he travelled globally and equipped churches to practically serve the poor in their own communities. He has been surrounding by groups of angry and dangerous monkeys on at least 5 occasions. He has an M.A. from Oxford Centre for Mission Studies in International Development and his B.A. from ASU. Jonathan is still married out of his league and is the father of two pretty cool daughters.
Lisa Jernigan, an advocate, speaker and trainer for global engagement and peacemaking. She is the Founder and President of Amplify Peace, a collaboration training, immersing and launching peacemakers to build united communities. Lisa also serves as the Global Strategist at Central Christian Church AZ. She lives in Mesa, AZ with her husband, Cal, who is the Lead Pastor at Central Christian Church AZ and they have two grown children, their spouses and eight grandchildren.
Lisa loves listening to stories from people all over the world and ready for the next opportunity to travel and experience new cultures, new adventures and make an impact for peace locally and globally.