Leading The Way with Dr. Michael Youssef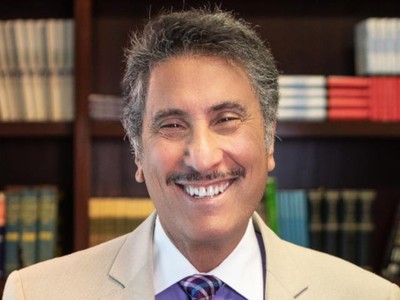 Listen on FaithTalk 1360
Monday
3:30AM - 4:00AM, 1:00PM - 1:30PM, 11:30PM - 12:00AM
Tuesday
3:30AM - 4:00AM, 1:00PM - 1:30PM, 11:30PM - 12:00AM
Wednesday
3:30AM - 4:00AM, 1:00PM - 1:30PM, 11:30PM - 12:00AM
Thursday
3:30AM - 4:00AM, 1:00PM - 1:30PM, 11:30PM - 12:00AM
Friday
3:30AM - 4:00AM, 1:00PM - 1:30PM, 11:30PM - 12:00AM
Saturday
3:00AM - 3:30AM, 1:30PM - 2:00PM
Latest Broadcast
Heeding The Signs
9/29/2022
Join listeners for the next Leading The Way!  Dr. Youssef offers practical words for living and experiencing the Spirit led and filled life.  Join him, won't you?!
Featured Offer from Leading The Way
NEW BOOK FROM DR. YOUSSEF: IS THE END NEAR?
What did Jesus say about the last days? Cut through the clutter of end-times misconceptions and hear what our Lord Himself told us about the end times in Dr. Michael Youssef's powerful new book Is the End Near?—available exclusively through select retailers. Learn more and secure your copy today!