A Taste of Heaven - Truth For Life - September 3
Crosswalk.com

There is therefore now no condemnation for those who are in Christ Jesus.
One of the great malignant heresies of our day is the "prosperity gospel." Proponents of this false teaching aim to persuade men and women that great material blessings like health, wealth, and general prosperity await those who just have enough faith or who give them just a little more money. But God never made any such promise. Such promises of prosperity await us in eternity, not necessarily now. Too many lives of faith have been ruined by false teachers promising right now what God only promises in eternity.
In guarding against the prosperity gospel, however, we must not miss the glorious truth that in Christ, some of heaven's blessings do break into our earthly existence. In fact, one of the most bountiful outpourings of God's kindness belongs to us now: "There is therefore now no condemnation for those who are in Christ Jesus." Surely, there is hardly a more attractive offer than being made right with the Creator of the universe now—and for all eternity.
This status of "no condemnation" is not just something we aspire to and reach eventually. Paul says this blessed state is for us immediately. If we are "in Christ Jesus," united to Him by faith, then we have already stepped forward into peace with God. We already stand in grace, not condemnation.
There is no middle territory between standing in grace and standing in condemnation. If we are not justified—if we are not declared righteous on the strength of Christ—we are condemned. Jesus states it plainly for us: "Whoever believes in [me] is not condemned, but whoever does not believe is condemned already, because he has not believed in the name of the only Son of God" (John 3:18). There is no middle ground on which to stand.
But there is no need to seek to stand in any middle ground. For a sinner who turns in repentance and faith to Jesus, their present reality is transformed to a living hope; God moves them from death to life. He plants them in the soil of His grace, where He nourishes them with steadfast hope. They are rooted firmly under the endless smile of His mercy. What greater prosperity could there possibly be?
For most of us, it is easy to see all that we do not have. Perhaps you have reason today to wish that God would give you greater health or wealth, or more time, or different relationships, now. But, for a moment, pause and see what you do have and cannot lose. You enjoy the smile of God. You will never face His condemnation. That is His promise, and it is more precious than anything else this world can offer—and all that He promises, He does.
As a thank-you from us for your gift, we'll send along this month's resource: How Christianity Transformed the World by Sharon James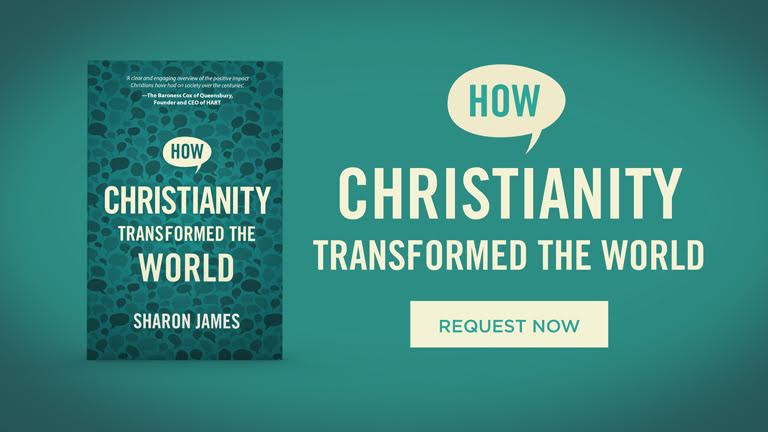 Click here to learn more about Truth For Life
Devotional material is taken from the Truth For Life daily devotional by Alistair Begg, published by The Good Book Company, thegoodbook.com. Used by Truth For Life with permission. Copyright © 2021, The Good Book Company.