How to Talk to Your Kids about Gender in a Very Confused World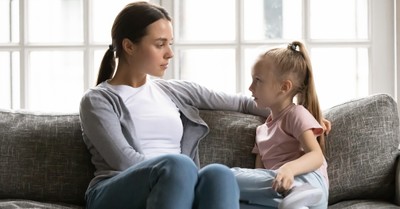 By Alicia Purdy, Crosswalk.com
If your kids aren't already aware that there are gay/transgender/LGTQ+ people living in the world, they have some catching up to do. No, you don't have to fill them in on everything all at once but the sooner you start to prepare your children for what they'll encounter, the better.
One of the most devastating things Christian parents do to their children is to try to shield them from the world or simply avoid explaining the more difficult parts of the world.
Christians are called to be "in the world but not of the world" and to be "salt and light" in the world. But how can your child be trained up to be light if they're never in darkness? Worse yet, how will they know how to protect themselves from the darkness if you have not armed them?
While your children are young, you want to protect them from danger and to preserve their innocence in a world filled with sin. But, you cannot leave them vulnerable in a world that is under the "sway of the evil one" either, because your children are a high-value target for the enemy and he doesn't care how young someone is.
The best time to uproot the mighty oak tree is when it is still a sapling. So, what do you do?
"I'm in the Lord's Army…"
When the Bible says "train up your child in the way he should go", that doesn't just mean making sure they can recite Bible verses and sing "Jesus Loves Me" or making sure they go to Children's Church every Sunday.
You must train your children at home, like they are soldiers, in the Lord's army. Because they are. Your children are in a spiritual battle, they just don't know it--but you do!
Satan does not care that they are young, in fact--he prefers it! Sexual abuse and misuse of every, single hideous kind is targeted at children for a reason.
It destroys lives before they are even lived. The world wants to disconnect your children's identity from what Christ has given them starting with "harmless" things like Drag Queen Story Hour, sex education for Kindergarteners, atheistic, humanistic indoctrination repackaged as education, and a denial of the deity of Christ.
Your children already see. They already hear. They already have questions. But maybe they're too afraid to ask, or self-conscious or they don't even know what questions to ask as they observe their world, and overhear conversations and see things on TV and hear their friends talk.
You must be proactive, don't wait until the darkness comes to your door. Jesus said, "From the days of John the Baptist until now, the kingdom of heaven has forcefully advanced, and the strong take it by force" (Matt. 11:12).
The Open Secret
The reason the gender identity issue is such a big deal to address right now is that the enemy wants to make your kids okay with the idea of humanity finding their identity in themselves. "Love is love" – NO! God is love.
It sounds nice, but it's ultimately meaningless, yet it's on t-shirt and purses and backpacks and in commercials and everything else. Toys and clothing with sexy messages. Shaming boys who only want to play with a football. The world wants your kids to see homosexuality and transgender as normal so they use characters on Sesame Street and Peppa Pig and the Babysitter's Club.
It matters that you're not allowing it into the house or permitting it in front of your kid's eyes and spirits.
It's time to talk. But how do you address this issue in a way your kids will understand, but also not grow judgmental?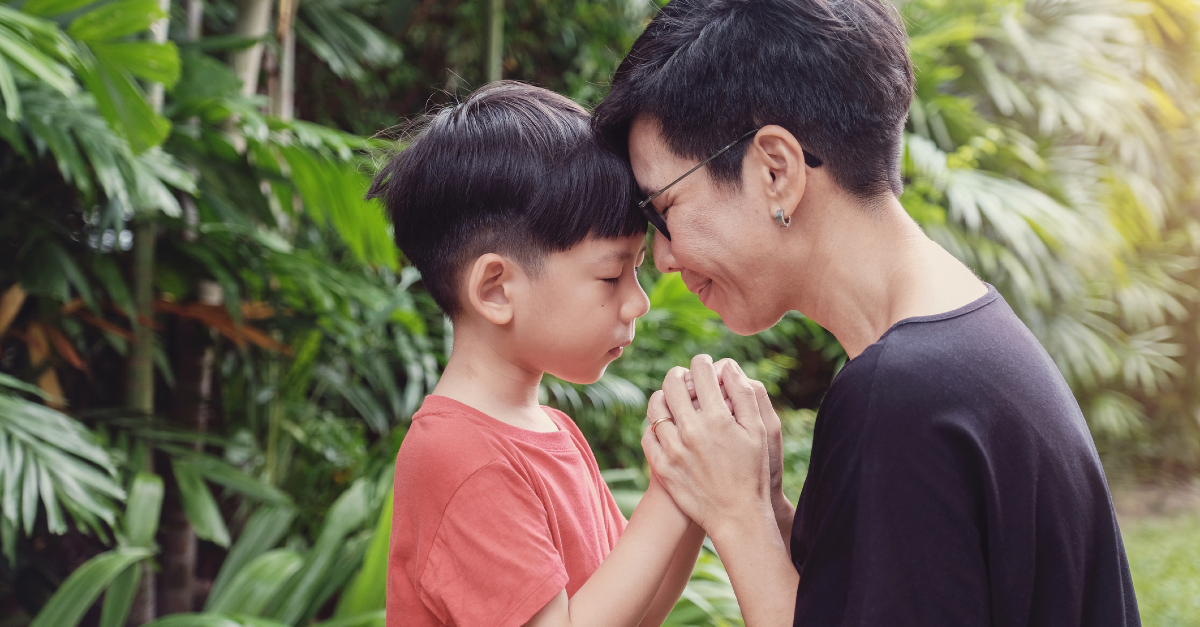 Photo Credit: ©GettyImages/ThitareeSarmkasat
1. Be Very Honest
You may struggle with being very honest with your kids, or worry about how much they can handle or what they should know, but the world won't struggle with it whatsoever.
Don't wait until your kids have questions to talk to them. Start now. Being honest doesn't mean being inappropriately blunt, but remember, the world isn't worried about how much is too much.
If your children are under 5, they'll be exposed to embracing "we're all different" ideas and while that is not bad, the world uses this tactic to try and get your children to accept "differences" that the Lord didn't create in His wisdom or that are outside of a child's ability to control.
If your children are older than that, being "gay" or "transgender" or are already part of the discussion on some level unless you live in a bubble. (Don't do that!)
This is the time to talk to your kids about what it means to be gay or transgender, but without infusing it with judgment or an "ick" factor.
A simple, factual explanation is all that you need, framed by the Word of God. Explain that there are mental and emotional issues at work, and spiritual ones as the enemy has deceived people to lure them away.
Explain that Jesus loves them deeply and His heart is broken. Explain why you--as people who walk according to the Word of God--don't watch/read/listen to this or read that.
Don't teach your kids to look down on other people who struggle with spiritual and emotional darkness and strongholds and possibly abuse. This is the time to let them know what it is, why it goes against God's perfect plan and how to identify and decode the messages the world is sending like "acceptance" and "tolerance" and "pride" and "pronouns".
2. Use Real-Life Examples as They Present Themselves
At a grocery store or mall, at a bus stop, in your family, on TV or even at church: these are natural times to talk to your kids and say, "Did you see that person? This is what they're confused about, or struggling with." Or "This is who they think they are or who they are trying to be, but that's not what the Lord intended when He made them."
(Of course, you should ensure you absolute certainty that the person/people in question are out of earshot!)
Keep it simple and let it go when they start to look bored. You won't cram it into one day or one conversation. This is a marathon, not a sprint!
Don't do all the talking--ask questions, listen really well.
Reflect those questions, and ask what they think. And let them explain what they think--even if it's wrong.
You want to learn about your children's struggles and questions and help them discover the truth. Read the Word together. Buy books that help break it all down.
You are the Commander in your home and you are training up young warriors who will know how to battle the enemy and emerge victorious in a dark and fallen world! Matthew 11:12 says, "From the days of John the Baptist until now, the kingdom of heaven has forcefully advanced, and the strong take it by force."
The world and the Kingdom are in a violent battle for your children. Satan isn't going after their soul--he wants their identity because he knows their soul is attached to it.
3. Teach Them Who They Are
Your children are struggling with their identity as everyone does. They wonder why they're here and who they are and what they're supposed to do in life.
It's not your job to help them "find" their identity, but to help them understand it in Christ. They were created with a purpose. They have the call of God on their lives. He made them intentionally, He needs them to reach the lost.
They are important to Him. He sees them. He listens to them. The plan He has is better than what they have for themselves, even when they struggle, they can seek Him, find Him, look to Him, trust Him and follow Him.
These are everyday conversations, encouraging and reminding your children of who they are. The world wants to disconnect your children from their identity in Christ with lies about who they are, so you cannot let your guard down and never stop speaking the truth about their identity.
The world will manipulate definitions ("love is love") and bully ("if you don't agree, you hate us") and twist the truth ("Jesus said don't judge"), so you must teach your children not only the truth, but how to identify the lies, and to love the person and hate the sin., according to the Word of God.
Hebrews 4:12 says, "For the word of God is alive, and active, and sharper than any two-edged sword, piercing even to the division of soul and spirit, of joints and marrow, and able to judge the thoughts and intents of the heart."
Teach your children a love for God's Word, how to stand in faith on it and how to understand its truths. Dividing the "soul and spirit" is one of the mighty powers of God's Word and your children will need this power as the enemy fights to overtake them.
Your children have the weapons they need. Your job is to teach them how to use them.
Photo Credit: ©GettyImages/fizkes
---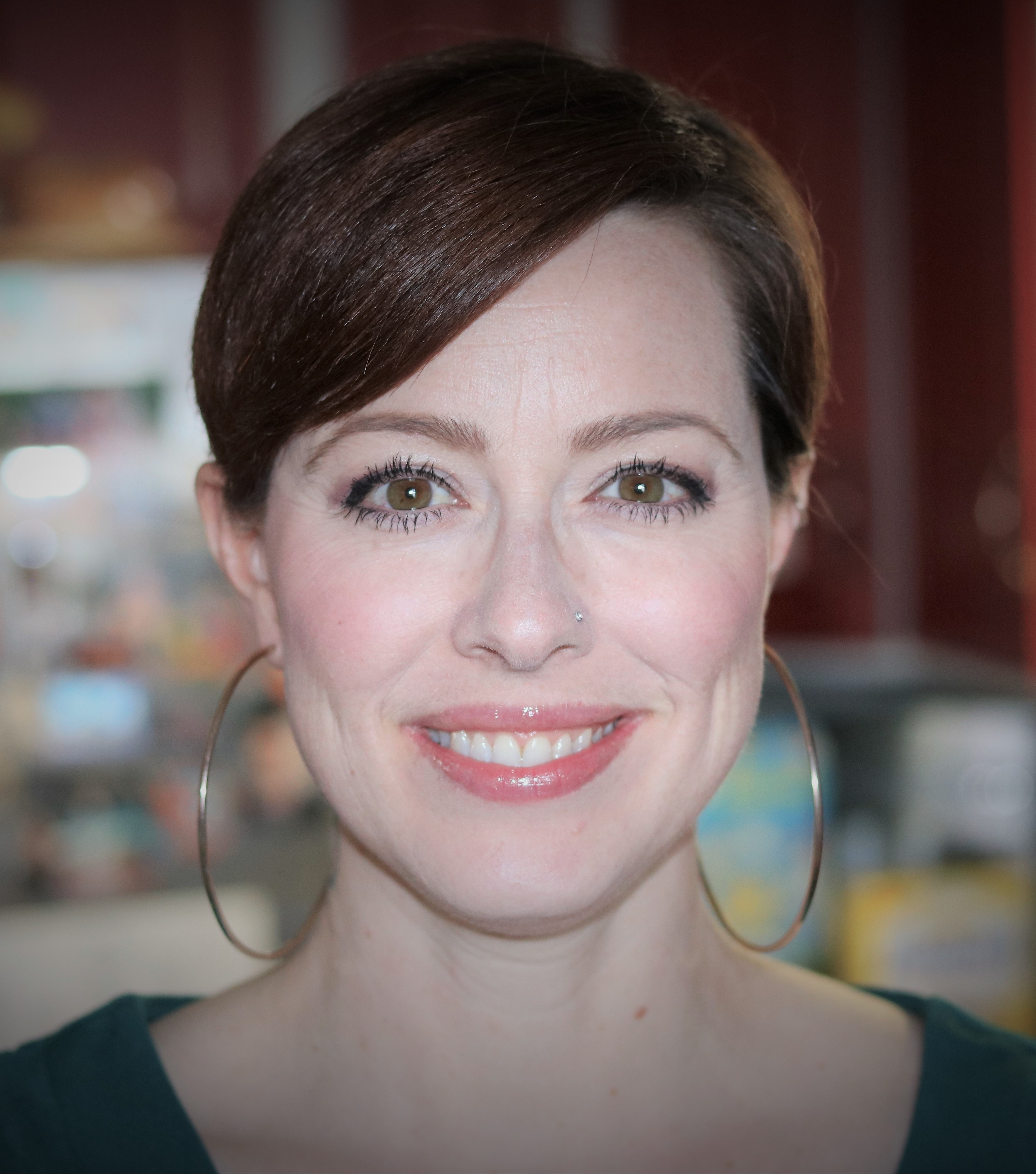 Alicia Purdy is a full-time writer, musician, and speaker with an M.A. in Journalism. She is the host of "Living Out Loud!", a weekly radio show broadcast at the ALIVE Radio Network in upstate NY. You can learn more about Alicia's work including her book, The Way of the Worshipper, catch up on "Living Out Loud" episodes and subscribe to free devotionals at her blog: TheWayoftheWorshipper.com. Her passion is to write about real life and a real faith in a real Jesus to inspire, encourage and entertain people from all walks of life. Alicia and her husband have 5 kids ranging from 20 years old all the way down to 4 - and 1 cat, named Chester. You can find and follow Alicia on Facebook and Instagram. She welcomes questions and discussion. You can reach out via email at The Way of the Worshipper. If you meet her in person, she will most likely try and wipe you down with essential oils and then ask if you want to grab a coffee.