19 Ways to Beat the Mid-Winter Blues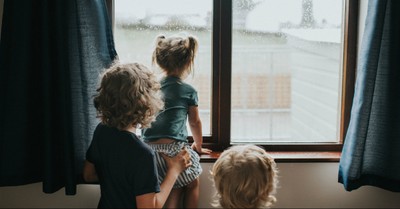 By Annie Yorty, Crosswalk.com
Short days. Gray skies. Sluggish motivation. The mid-winter blues. Homeschoolers aren't alone in feeling the effects of the after-Christmas letdown combined with being cooped up inside during the cold weather months. As a homeschool mom, though, I always found my enthusiasm and energy flagging by the middle of January. And if I couldn't muster any passion for teaching, my kids certainly were not going to be excited about learning.
Switch it up. Change the routine. Inject fun. That's what kicks the mid-winter blues to the curb. It helped both me and my kids look forward to something that wasn't blah-blah-blah. Below I present nineteen ideas to beat the mid-winter blues of homeschooling.
1. Go Outside Regularly
During cold weather, we resist what is often a laborious process of getting bundled up in layers to go outside. But even a short amount of time outside refreshes and invigorates. If the sun is shining, fifteen minutes outdoors bumps up vitamin D levels for a stronger immune system. If the kids don't know what to do outside, give them a winter scavenger hunt to focus their activities.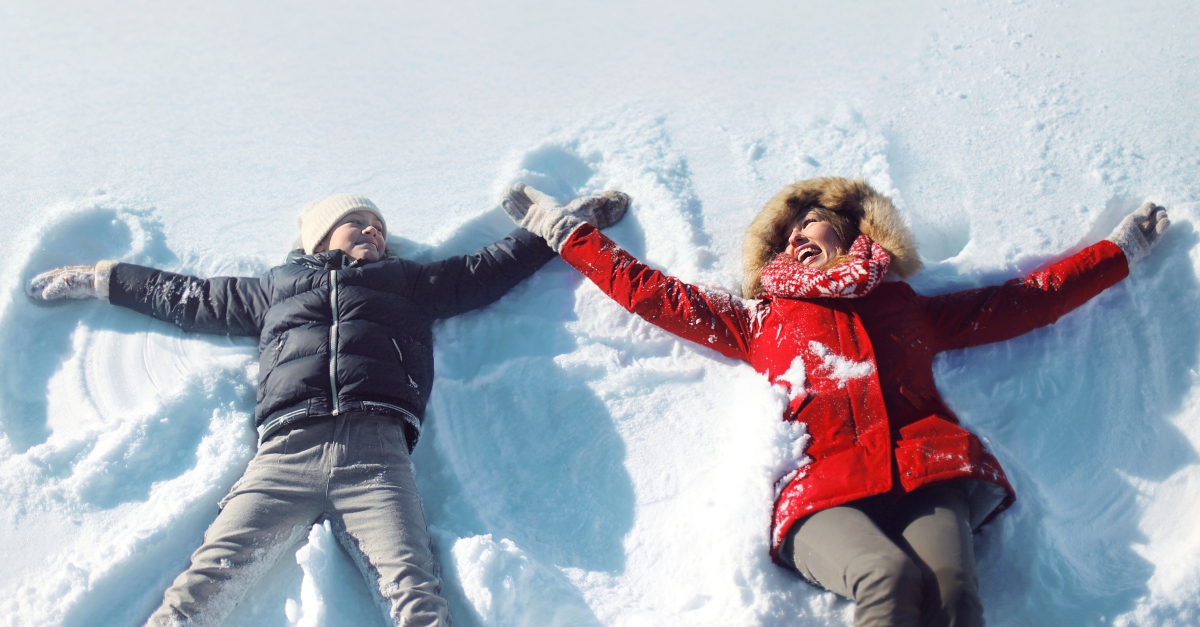 Photo credit: ©Getty Images/Guasor
2. Take Snow Days
As a type-A personality, I'm always tempted to plow through (pun intended) the day's schoolwork and ignore the snow falling outside, even as public-school kids are enjoying a brief respite. But don't fall prey to your impulse to check off another day at the expense of impromptu snow day fun. Why not go outside with your kids and build relationships while building a snowman? Or stay inside to take a cozy hot tea break while they play. If you live in warm weather, teach your kids to watch the weather reports in the northern states and celebrate a "sympathy snow day" whenever they find more than a foot snowfall report.
3. Start a Weekly Winter Game Club
Invite a few friends to come to your house one day every week to play cards or board games. Keep the numbers manageable—perhaps three to six kids total. Make it short and simple. Set a timeframe, throw a game on the table with instructions, make a big bowl of popcorn, and put out a "no phones allowed" sign. Don't worry about cleaning up your house or facilitating the game. You're simply providing a space for kids to come together and develop in-person relationships. As an added bonus, they will learn collaboration and negotiation skills as they figure out how to play new games.
4. Announce a Surprise Crazy Sock or Hat Day
When you notice poor attitudes, announce there will be a crazy sock or hat contest for the next day. Give prizes for different "crazy" categories and take pictures of the fun.
5. Throw an Educational Party
Choose a children's book with rich illustrations and an excellent story to create a themed party. Invite a few friends over to read the book aloud, make a craft, play games, and eat snacks. For instance, I used The Mitten by Jan Brett as my theme one year. I invited several kids to come wearing their favorite mittens. We cut out and decorated two large card stock mittens for a craft and stapled them together to form a pocket. The kids colored and cut out clip-art animals and put them inside the mittens. Our snacks were mitten-shaped marshmallows and gummy bears. For a game, we played pin the critter on the mitten. You can involve children in the planning and ask them to create invitations for their friends.
6. Reward Work Completion
When the mid-winter blues hit, motivation to complete work decreases. Up the excitement by giving away small rewards for hitting work goals. Go to the dollar store and buy prizes. Wrap them and put them in a reward basket visible to the children. Give each child a goal that fits their individual needs. For example, in math, you might set a goal of memorizing a set of math facts. Or read a certain number of pages in a book every day until it's completed. Perhaps your child needs the goal of being ready for schoolwork by a specified time each day. Whatever you decide, keep track of progress with your children and allow them to choose a wrapped prize from the reward basket when they succeed.
7. Activate Family Fitness
Set a regular time to get active together as a family. For some, morning is best because physical activity stimulates better attention and concentration for schoolwork. Others may prefer to schedule it as an afternoon break from academics. Whatever time you set, be realistic. If a daily schedule is too much, shoot for three days a week. If you need more motivation, keep a record with a family reward after a specified number of fitness days. As for the specific activities you do, involve the kids in designing an exercise list. Or simply use videos from YouTube for aerobics or just put on music and dance. Twenty or thirty minutes of any movement is a fun way to improve both physical and mental health.
8. Get Creative to Test Knowledge
Are you using a traditional curriculum with standard-type tests? Make it more interesting by coming up with a creative way for your kids to show what they know. Allow them to present a skit or monologue with costumes to demonstrate what they've learned about a historical figure rather than taking the usual multiple-choice test.
9. Schedule Field Trips
Field trips are a great way to break up the monotony of midwinter. Visit a museum once a month. Create a scavenger hunt pertinent to what may be found there. Take your sketch pads to the art museum. Sit and draw one of the works of art found there. Hands-on children's museums provide active learning opportunities. Schedule a tour of a nearby business or manufacturing plant.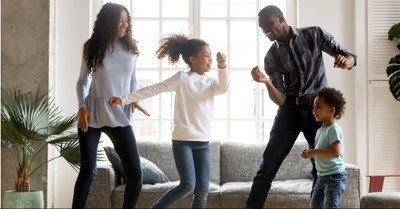 Photo credit: ©GettyImages/fizkes
10. Celebrate Music with a Karaoke Party
YouTube has almost every song you can think of with words for karaoke. Help each child to choose a favorite song or two to perform for the family and set a time for performances. Invite neighbors, friends, or grandparents to see the show. Put kids in charge of preparing simple snacks for the audience.
11. Decorate the Windows
Depending on your climate, the winter landscape may seem interminably gray. And short daylight hours deflate our moods. What if you brighten the scene by painting the windows? Allow your kids to create their own designs with washable tempera paints. Encourage them to update the window every week or month to stretch out the fun. If you're not that adventurous, buy window clings from the dollar store and allow the kids to decorate as they see fit.
12. Investigate Your Local YMCA
Get yourself and the kids moving by calling the local YMCA or gym about inexpensive programs you can join. Many have open gym times each week where kids can play basketball and other games. Scoop up a couple of friends once a week and spend several hours on free play. If your Y doesn't have any programs during the day for homeschoolers, speak to the director about the needs in your community. I've found most to be quite receptive to starting new programs.
13. Go to the "Beach"
Even if temperatures in your area are frigid, and even if you're land-locked, there's no reason you can't have a beach day. Get out the lawn chairs, turn up the thermostat a degree or two, and put on your summer shorts or swimsuit. "Layout" in the "sun" on beach towels in the living room to do schoolwork. Make a fan for everyone to keep cool in the "hot" weather. Sip iced tea or lemonade and have ice cream.
14. Have a Backwards Day
Reverse the order of your schoolwork. Eat dessert before the healthy food at lunch. Walk backward all day long. In English, spell words backward. Wear your clothing backward. Ask the kids for ideas of things to go backward. This day should be silly and full of laughter.
15. Dress Up in Costumes
Mark the calendar so kids can look forward to the dress-up day and make plans. For example, January's theme could be animals, February's theme could be love, and March's theme could be a favorite cartoon character. Allow children to come up with their own costumes. When the day comes, take pictures and send them to grandparents.
16. Make Crafts
Winter has wonderful holidays with all kinds of craft opportunities. Cut out and hang paper snowflakes in January. In February, make lace heart valentines for friends and family. Decorate shamrocks together for St. Patrick's Day. If you're ever in short supply of ideas, simply search online. There are many ideas with detailed instructions.
17. Break for Afternoon Tea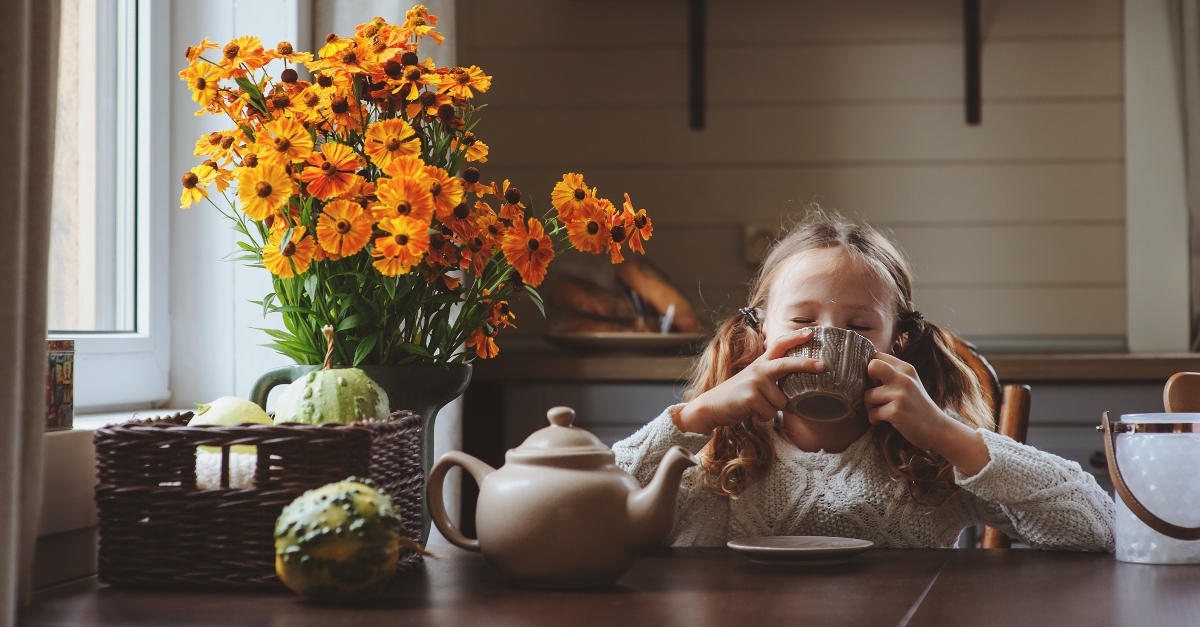 Photo credit: © Getty Images/Mkovalevskaya
Take a twenty-minute break from the usual routine every afternoon during the winter months to sip tea or hot chocolate together. Give yourself a break and teach about service by assigning the task of tea prep to a different person each day. You could chat together during teatime, or you may find it uplifting to read aloud a brief devotion or children's poem. You could also use this time to spotlight one of your children's work each day.
18. Learn a New Hobby Together
The sky's the limit here. Do anything that sounds like fun and doesn't multiply your work. Learn to loom knit scarves or washcloths. Use an online program to learn a song on the keyboard. Practice creating unique origami designs. Plant seeds for spring flowers.
19. Teach a New Life Skill
Sometimes life skills training gets pushed aside in our quest to accomplish reading, writing, arithmetic, and every other subject. But winter is the perfect time to tackle a few of the basics while relieving the midwinter blues. Teach your kids how to make a simple recipe each week, rotating from appetizers to the main dish to sides and desserts. Learn to sew on a button or mend a hole in clothing. Practice organizing closets. These hands-on activities will alleviate boredom today while preparing your kids for future independent living.
I hope you've found a couple of useful ideas from my list to bust out of the mid-winter blues of homeschooling. Switching up your routine by implementing just a few changes for the winter months should not derail your children's learning plan. But it will reinvigorate both you and your kids to persevere through the winter all the way to the end of the school year.
What idea would you offer to round out my list of 19 ways to beat the mid-winter blues?
Photo credit: ©Getty/Catherine-Falls-Commercial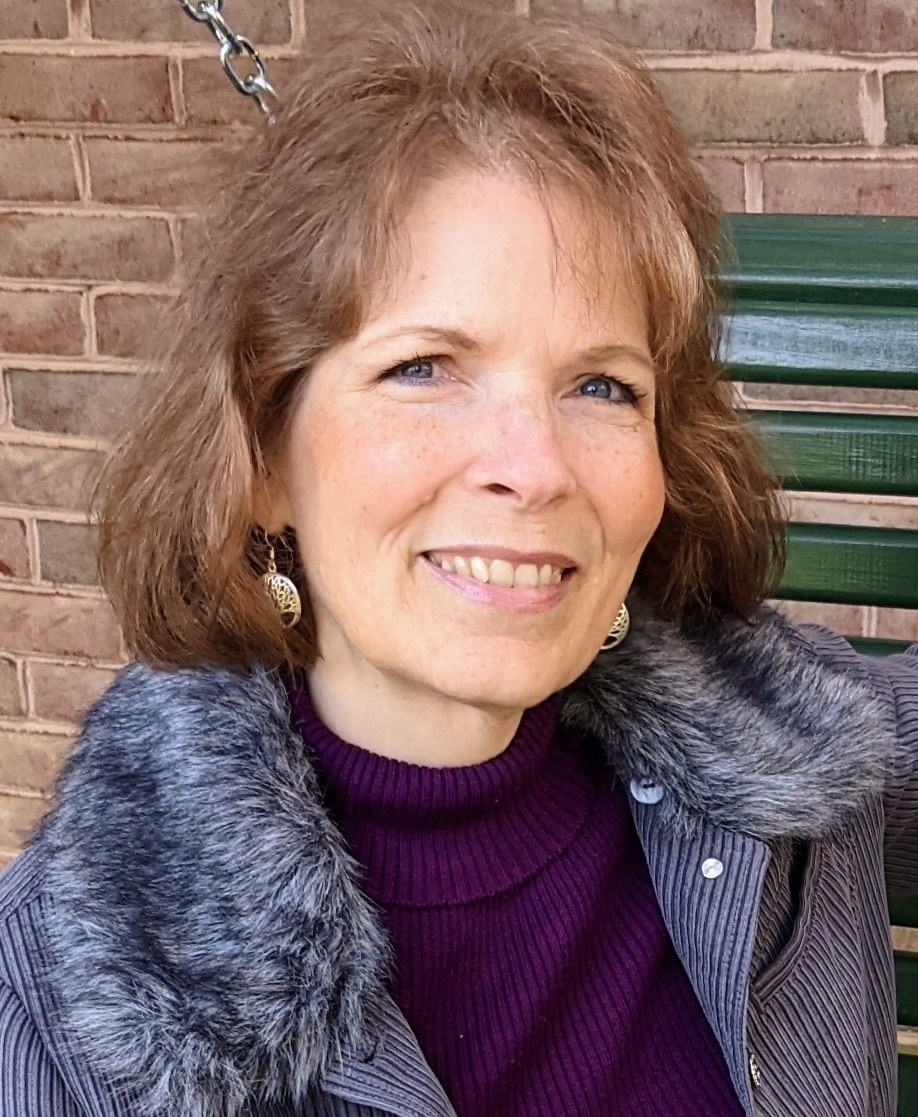 Annie Yorty writes and speaks to encourage others to perceive God's person, presence, provision, and purpose in the unexpected twists and turns of life. Married to her high school sweetheart and living in Pennsylvania, she mothers a teen, two adult children (one with intellectual disabilities), and a furry beast labradoodle. She has written From Ignorance to Bliss: God's Heart Revealed through Down Syndrome. Please connect with her at http://annieyorty.com/, Facebook, and Instagram.
Related podcast:
The views and opinions expressed in this podcast are those of the speakers and do not necessarily reflect the views or positions of Salem Web Network and Salem Media Group.
Read the full article here!