The Bible Story of Moses: 10 Things That Make His Life and Calling Relatable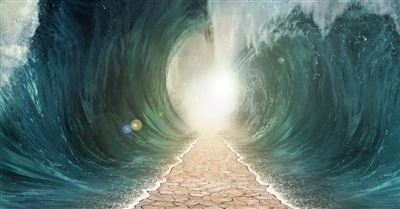 By Cortni Marrazzo, Crosswalk.com
As a wide-eyed, newly-committed Christian at 17, I felt a call of leadership on my life. While I didn't know exactly what that would look like, I felt excitement and anticipation for the future.
Looking back almost 20 years now, I see how every struggle and unexpected circumstance actually shaped my leadership journey. Yet, in the midst of those challenges, I often found myself discouraged. It felt like they were steering me away from the call I felt God had placed on my life.
When I sit and study the Scriptures, I find that I'm not alone in facing intense struggles and the discouragement that can easily follow. There are so many people in the Bible that have gone through the same process. As I was recently reading through the book of Exodus, I was inspired by Bible story of Moses. Moses' life and culture may have looked a lot different from mine, but here are 10 ways Moses' journey to leadership is relatable:
Photo Credit: GettyImages/kevron2001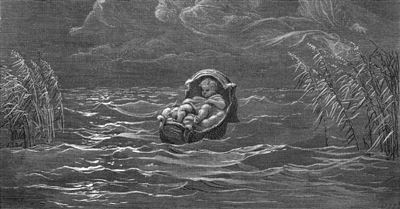 1. Moses didn't have an 'ideal' upbringing.
When we think of Moses' story, we might forget that he was actually born into both slavery and genocide. The Hebrew people were slaves to the Egyptians at that time, and Herod had ordered all Hebrew baby boys to be killed. This was obviously a far cry from an ideal family situation.
Thankfully, Moses' mother was able to spare him from being killed through some crafty planning, and Moses ended up being adopted by Pharaoh's daughter.
Despite being saved from death at birth, Moses still had to go through the uncertainty of being adopted and raised by a family he wasn't physically related to—a family that had enslaved his own people.
It can be easy to disqualify ourselves from leadership due to family drama. But none of that matters when it comes to God's call on our lives.
Photo Credit: GettyImages/ivan-96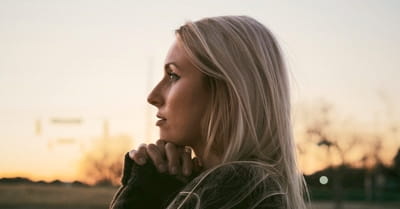 2. Moses made some serious mistakes due to immaturity.
As Moses grew up, he began to realize the oppression his own people were enduring. He felt compelled to help, which was the beginning of hearing God's call on his life.
However, Moses was still pretty immature. He acted hastily by killing an Egyptian who was beating a fellow Hebrew. As a consequence of his impulsive choice, Moses found himself running away from Pharaoh's wrath. 
We all make mistakes, but it's encouraging to see that Moses was still able to fulfill God's call on his life, even though he committed murder!
Photo Credit: Unsplash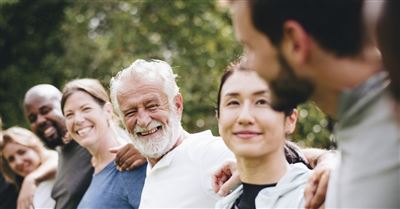 3. Moses served others while he grew and matured.
Moses ran away from the people who were trying to kill him and hid in another land called Midian. When Moses arrived in Midian, he sat by a well and witnessed seven women being chased away by shepherds as they tried to draw water. Moses served these women by chasing the shepherds away and drawing water for all of them.
The first thing Moses does in this foreign land is serve other people. Because he served these women, he found favor with their father. This led not only to dinner for Moses that night, but eventually to a wife and a son, as the women's father gave one of his daughters in marriage to Moses.
When we are growing in our leadership and waiting for God to reveal our next step, the best thing we can do is serve wherever we are. It will prepare us for our future. 
Photo Credit: GettyImages/Rawpixel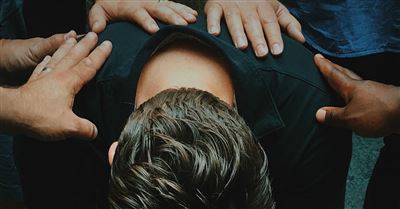 4. Moses was called to do something beyond his natural ability.
Moses continued to serve by tending his father-in-law's flock. One day, an angel of the Lord appeared to Moses from a burning bush and told him of His plan to bring the Israelites out of Egypt. Moses likely got pretty excited about this, until God told him that he would be the one to lead them out.
Moses' first reply was to protest God's plan to use him: "But Moses protested to God, 'Who am I to appear before Pharaoh? Who am I to lead the people of Israel of out Egypt'" (Exodus 3:11)? Moses recognized that he could not fulfill this call in his own strength and ability. Instead of relying on God to work through him, Moses tried to convince God to choose someone else.
If God calls us to something that we can already do on our own, we're tempted to glorify ourselves rather than giving the glory to God.
Photo Credit: Unsplash/Jon-Tyson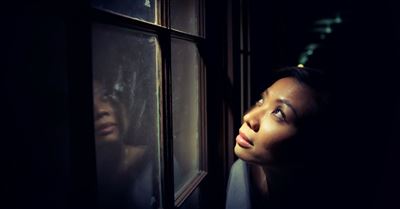 5. Moses' doubt was sometimes louder than his faith.
Despite God's encouragement that He would go with Moses to do the miracles needed to bring the children of Israel out of Egypt, Moses continued to protest. His arguments with God centered around four main doubts:
What do I do/say?
What if…?
But I can't…I'm not good enough.
Surely not me...send someone else!
Moses' humanity shone forth here as he doubted himself heavily and argued with God about his ability to do what God was asking him to do.
Fear of failing comes naturally to us as humans. It's easy to doubt our ability to do what God is asking.
Photo Credit: Unsplash/Frank-Mckenna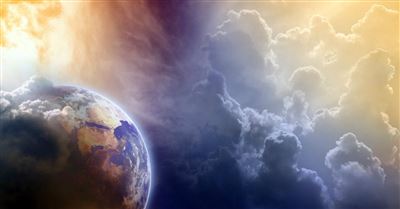 6. God's perfect timing was a key element in Moses' leadership journey.
By the time God appeared to Moses in the burning bush and called him to lead Israel out of Egypt, everyone who wanted him dead in Egypt was gone. Had Moses gone back to Egypt any earlier, they would have killed him. God's timing in calling Moses was perfect.
God's timing in our leadership journeys is perfect as well, even when it feels like he is taking forever. He orchestrates the perfect timing and circumstances that will bring Him the glory.
Photo Credit: Thinkstock/Ig0rZh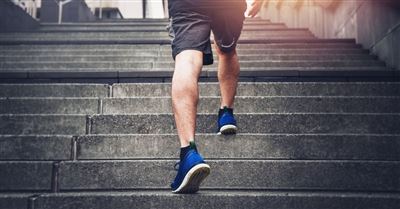 7. Moses encountered resistance and difficulty.
As Moses was getting ready to head to Egypt to do what God had asked him to do, God warned him that this was not going to be an easy process and that Pharaoh was going to resist. Not only did Pharaoh resist Moses' command to let the Israelites go to worship God, he also made the Israelites work twice as hard as a result of Moses' actions. The people blamed Moses!
Instead of being commended for doing what God told Him to do, Moses was now hated by Pharaoh and by his own people. Moses was likely very discouraged at this point. Then God told him to go back and tell Pharaoh to release the Israelites again. Moses began to doubt and again reminded God of all the ways he wasn't capable. 
Facing resistance is emotionally exhausting and can cause us to believe that we are doing something wrong, or that we aren't going to make it through. In the end, God actually uses these things to strengthen us!
Photo Credit: GettyImages/Circle-Creative-Studio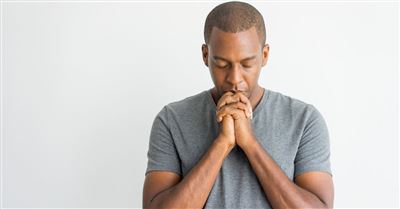 8. Moses kept obeying God, despite the difficulties.
Despite Moses' initial resistance, he still obeyed and did what God was asking him to do.
Yet he was again met with resistance from Pharaoh. Moses had to go to Pharaoh 10 different times after this and continue to ask the same thing. God sent plagues on Egypt after each of Pharaoh's refusals.
It is interesting to note that it wasn't until the fourth plague that the land of Goshen (where the Israelites lived) was spared. So, it's highly likely that Moses also had to endure the first three plagues of blood, frogs, and gnats, which couldn't have been an enjoyable experience.
Obedience in the face of difficulties and doubt is what grows our faith and our character.
Photo Credit: GettyImages/MangoStar_Studio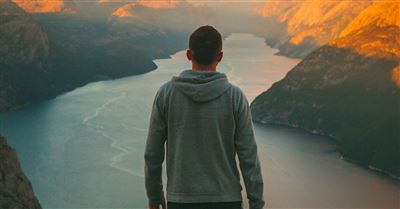 9. Moses never settled for less than God's promise.
Despite all the difficulties and seemingly dead ends that Moses faced, he continued to obey and go back to fight for his people. Even when Pharaoh offered multiple compromises (like insisting the Israelites stay in Egypt to worship, or only letting some of them go), Moses continued to fight for what God had promised and refused to settle for less.
The enemy often sends us things that may look like God's promise but would ultimately require us to settle for less than God's best. We need to continue fighting for what God has promised.
Photo Credit: Unsplash/Alexei-Scutari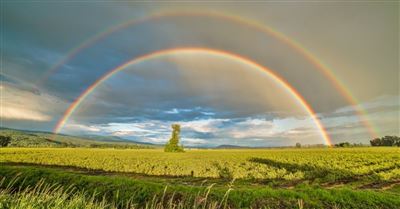 10. After a long period of time, Moses finally saw God's promise fulfilled.
It was finally time for Moses to step up and actually lead the people out of Israel like God had called him to do. It must have been exhilarating to see God's promise finally come to pass. After fighting a long and exhausting battle, Israel was finally able to leave the land of slavery and go towards the land God had promised them.
If we keep fighting the good fight, we will see God's promise fulfilled, just like Moses did.
Moses' leadership journey was far from over at this point, as he had to continue to grow through difficulties while leading Israel through the desert. God used all his struggles to prepare him for the adventures ahead.
---
Cortni Marrazzo is the Communication Director at ONE* Church in Spokane, WA. She and her husband Jason have two elementary-age sons, one of which has special needs. She has a Degree in Biblical Discipleship and has a passion for ministry and encouraging the body of Christ. You can contact her at [email protected] or on her Facebook page (https://www.facebook.com/CortniMarrazzo)
Photo Credit: Pexels/James-Wheeler